Visual Content Marketing: The Spring Edition
Visual content is the most effective and important form of content marketing for food brands, with studies indicating that a large percentage of people respond best to visuals. Tailoring your branded visual content around seasonal variations is a great way to showcase your brand and products. Spring is about the bloom of seasonal flowers, those delicate pops of colour and longer periods of warm, natural light. We've gathered all our favourite ways to create stunning spring content in the studio…
Set The Sunlight
Longer spring days are one of the best things about leaving winter behind us. It's key to replicate the natural sunlight and emphasise the warmth of the sun that comes with spring.
The sunlight in spring isn't yet at full force, so the shadows are much softer and there's a more even, yet bright light from cloud covering. We can replicate this in studio by using large soft boxes and plenty of diffusion. We use reflectors to fill in the shadows and move away from the darker and moodier style of winter photography. Read more on how we replicate natural light on the 'Photography Lighting: Natural vs. Artificial' blog.
Splash of Colour
With every new season brings a refreshed palette of natural colours. We absolutely love using pastel hues in the spring, including mellow yellows, duck egg blues and blush pinks. The muted tones with the soft spring light guarantee that the shots are beautiful and believable.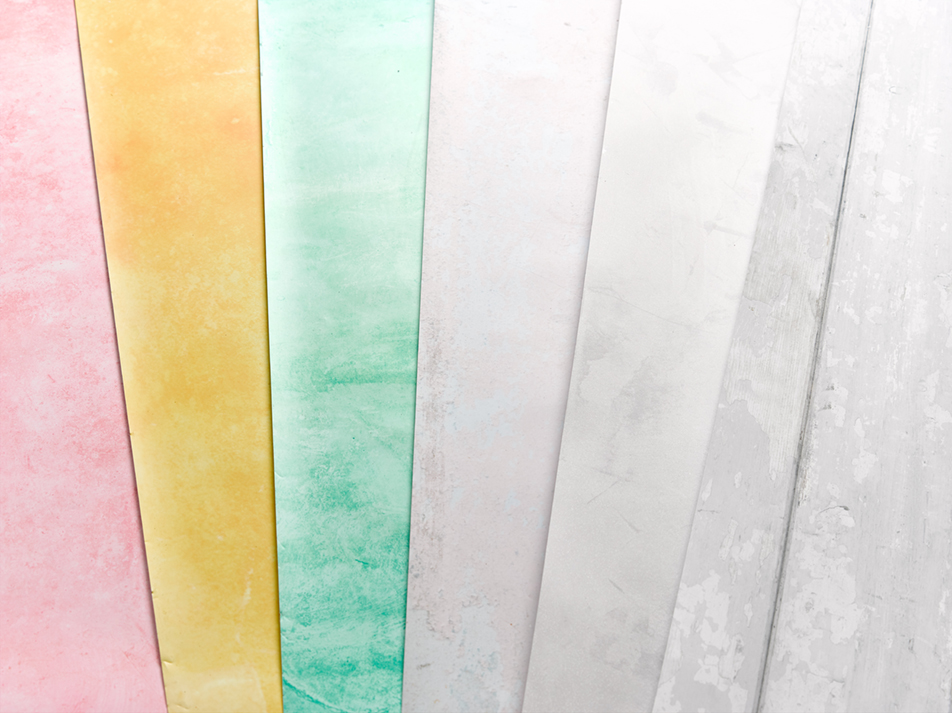 Props for Picking
Flowers are not the only thing we love picking when spring has sprung. The start of a new season often includes a re-shuffling of our prop rooms, bringing all those light, bright and al fresco props into focus. From daffodils to tulips, we love incorporating blooming florals into our spring content to help tell the story in each shot. More natural, textured fabrics are great for spring, and add a really great dimension to images.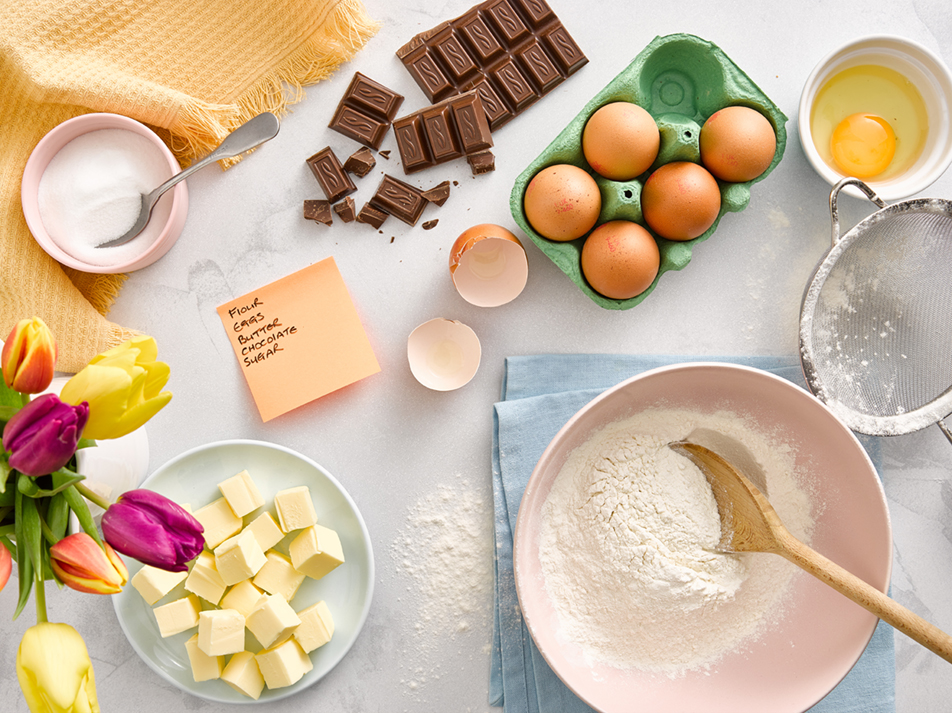 Food in Focus
Specialising in food and drink, we can't help but pay homage to all the local and seasonal produce of spring. Whether it's capturing Easter lamb or showing off seasonal greens, we love baking up recipes and content for all our clients.
With a focus on fresh ingredients, it's also really nice to feature the raw ingredients in images, especially when it comes to seasonal veg. Images that capture the process and ingredients are really popular at the moment.
It's safe to say we can't wait for spring to come around, bringing a whole new season of styling, colours and compositions. Contact the team to find out how we can help with your visual content marketing needs info@eat-and-breathe.co.uk.  
When you visit us in Manchester
Travelling by train? We're a short walk from the station or you can find more information on parking below.
We have free parking available on site (M4 5JW) but, spaces are limited. Day parking is available on Goulden Street just round the corner.
When you visit us in Leeds
Travelling by train? We're a short walk from the station or you can find more information on parking below.
Day parking is available nearby with free on street parking available for 4 hours on Cherry Row and reasonably priced parking on Macaulay Street and Mabgate via an app called 'Park Mobile'.