Food styling – the myth!
Recently we were approached to be part of a TV programme about food styling and misleading the consumer and, as you can imagine, there was some hesitation as to whether it was correct to 'whistle blow' our own industry and how we'll be perceived. But after much thought we decided, why not? I'm a very natural stylist and like to work alongside the food instead of against it and we think it certainly shines through in the photography.
As a food stylist, I have a wide range of things that I use to aid me along the way, tweezers being very high on the list. When food has been on set for a length of time, I rely on a little spray bottle of water and a little paintbrush with some oil. This revives food wonderfully and without using anything heavily chemical.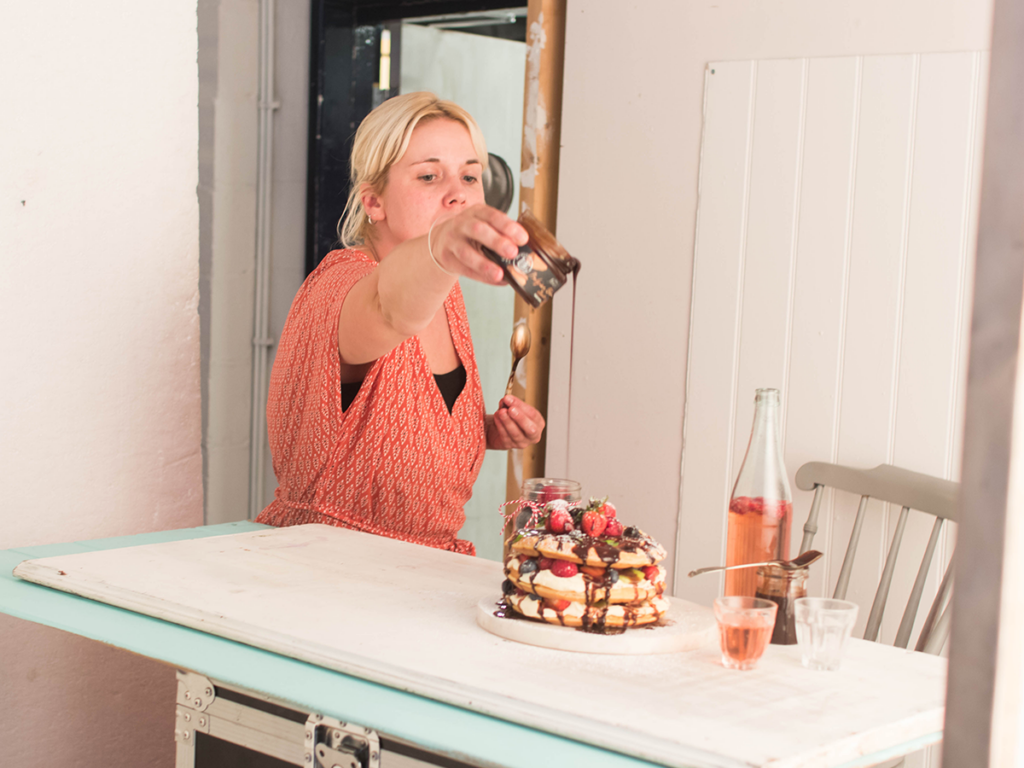 I know people think that the food is changed to a point that it becomes unrealistic, but we aren't allowed to add or take away food from most items unless a recipe is being prepared. It's then I have free rein to prepare the food. What we do have though is the luxury of time which allows us to build and create the food to its absolute best.
We're also very lucky that our clients allow us to run free with suggestions, styling and propping, and this is so important for the finished shot. Have a look at our portfolio here to see for yourself some of the shots we've captured.
No No's
I've watched videos of people varnishing chickens! WHY? Certainly not something that's being done at Eat & Breathe.
If you let food be and cook as you would normally, along with some passion, it definitely reflects – along with the aid of our very clever photographers!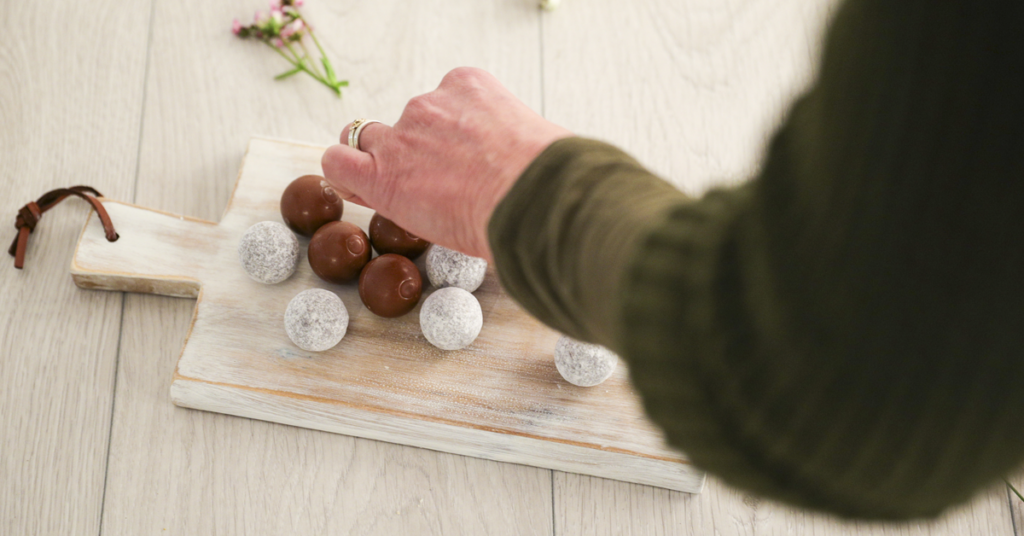 Sneaky tips!
A little tip I like to use which is very effective and a little sneaky! Using a buttercream in place of ice cream! You can colour it, add chocolate chips to it, and most importantly, it won't melt!
Another fun tip is using shaving foam as whipped cream! The main reason for this is because it holds well on top of hot drinks – whereas cream will melt very quickly, so we always need to think of tricks that will sit under a camera as long as possible.
I don't want to give away too many secrets though!
When you visit us in Manchester
Travelling by train? We're a short walk from the station or you can find more information on parking below.
We have free parking available on site (M4 5JW) but, spaces are limited. Day parking is available on Goulden Street just round the corner.
When you visit us in Leeds
Travelling by train? We're a short walk from the station or you can find more information on parking below.
Day parking is available nearby with free on street parking available for 4 hours on Cherry Row and reasonably priced parking on Macaulay Street and Mabgate via an app called 'Park Mobile'.